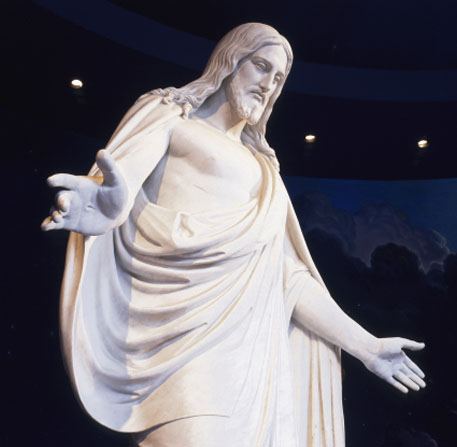 Photo from lds.org
I have a had a number people ask if members of my church, The Church of Jesus Christ of Latter-day Saints, celebrate Easter. This question, along with the "Do you celebrate Christmas?" question always takes me by surprise. I think that is because I want to say, "Yes! We do!" And probably in a similar way to you and your family if you are Christian. Some families do the Easter baskets, egg dying, egg hunts, etc. We typically have a special Easter service that day at church. This year we went to a special musical program put on by our Stake (a multi-congregational unit for the area).
I don't really feel comfortable speaking for the whole church in what we believe about Easter and the resurrection but this is a very important part of the doctrine of our church, the idea that Jesus payed for our sins, died on the cross, and was resurrected.
Here is a short Bible video made by my church you may be interested in. Enjoy!